Made 4 Bad Kidz Fashion Brand
OWNING IT: SUSTAINABILITY
E-Commerce / Content Writing / Visual Identity / Website Design & Development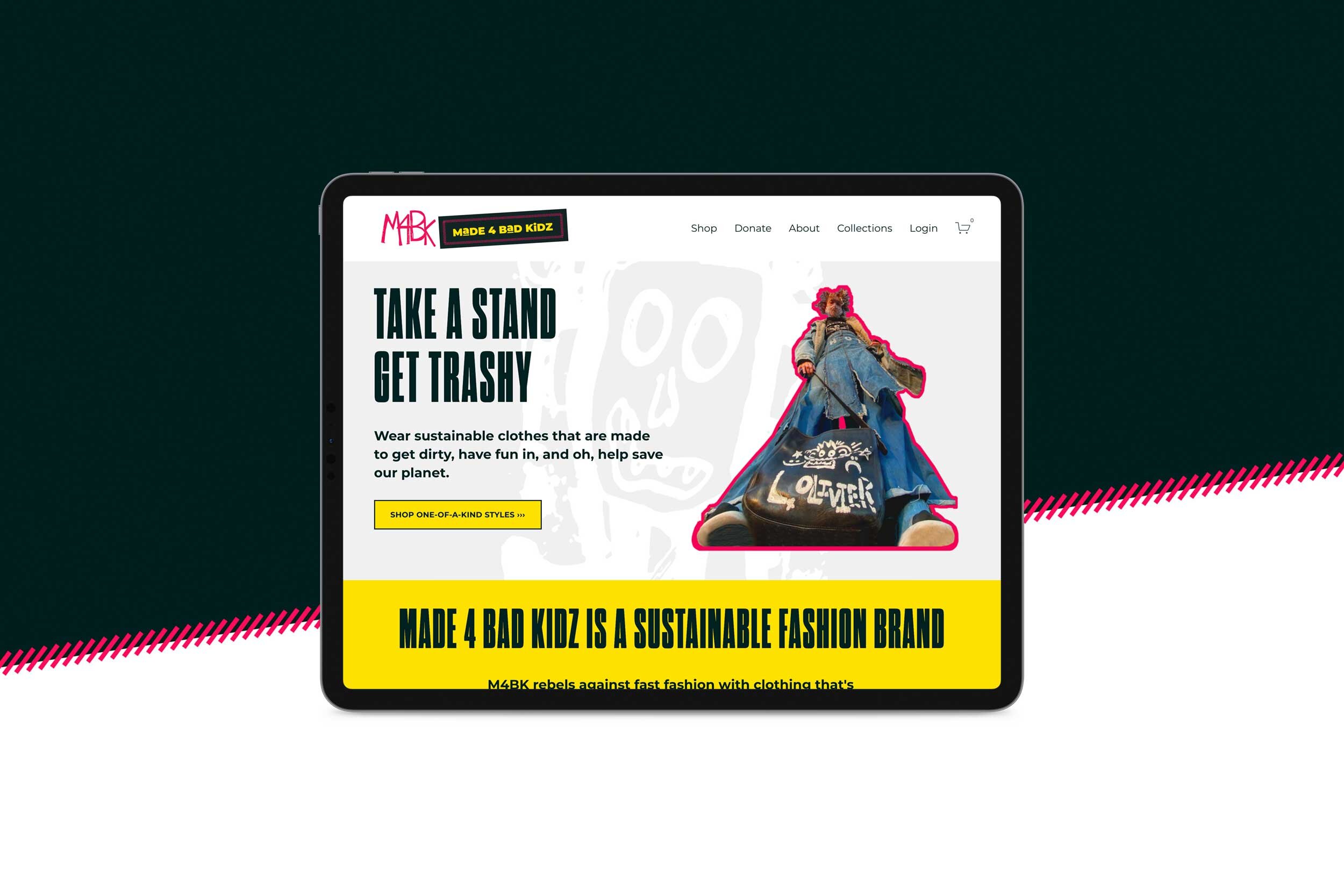 Turning waste into want.
OVERVIEW 
MADE 4 BAD KIDZ is a line of clothing launched by fashion designer L Olivier Hawley. M4BK's brand purpose is to reject the fast fashion mindset that is playing a role in destroying our planet and offer the buyer a different perspective as well as wearable alternatives made from what others discard. This clothing is not made to be precious but to be lived in.
Together we discussed L's beliefs about thoughtful resource conservation and waste reduction, driving profit responsibly and enabling M4BK clientele to become more sustainable through the reuse of fashion.
L's work is fierce. We wanted the website to have the same feel. We gleaned attitude from L's tik tok and instagram accounts using screengrabs throughout the site. We doubled down on the reuse messaging with headlines like "Fresh from the Landfill", "Better than Dumpster Diving" and "Filthy Good." There is no doubt what M4BK is all about…caring about our planet and each other.