Harper & Gray Talent Agency
OWNING IT: EQUITY
Strategy / Content Writing / Visual Identity / Website Design & Development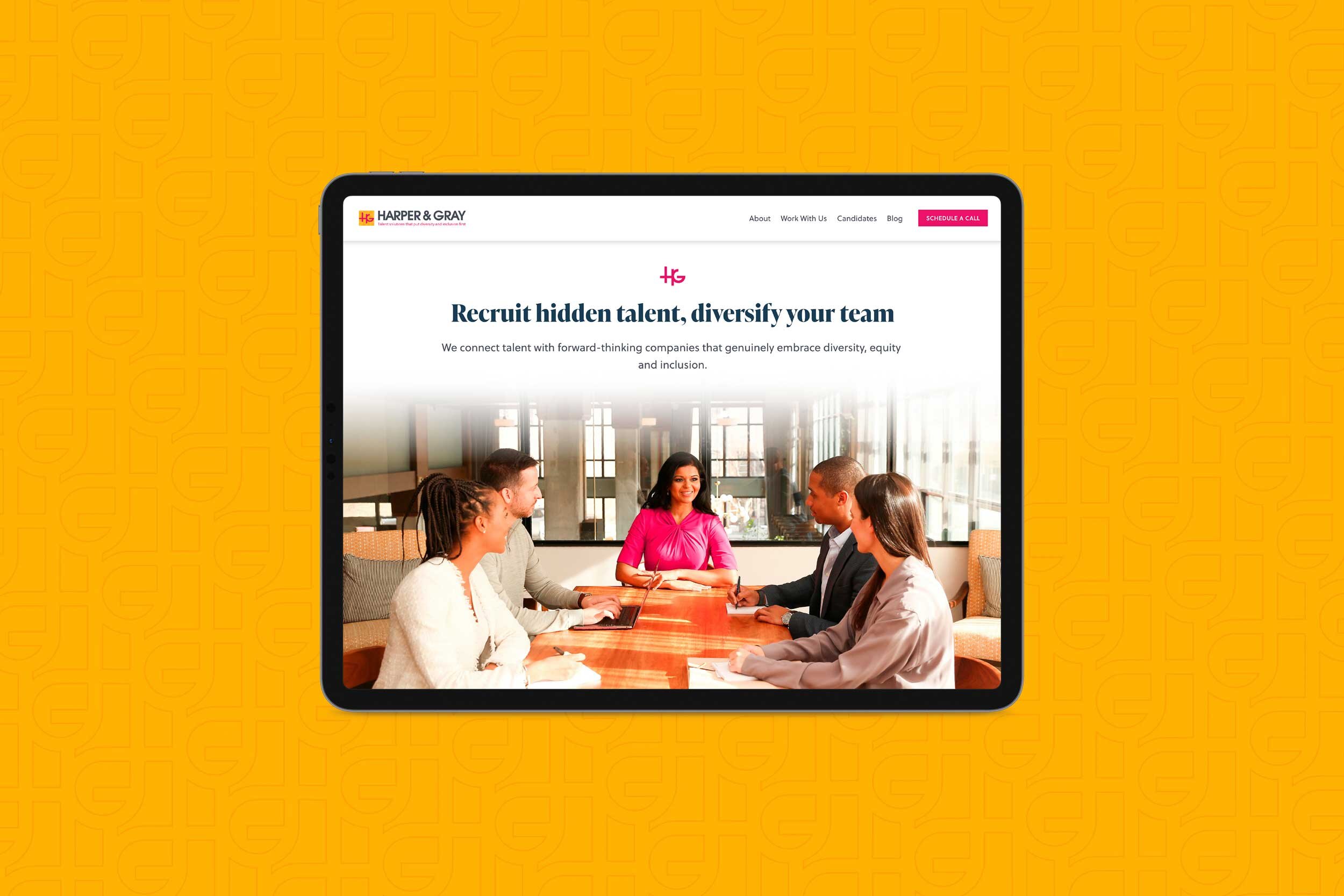 Genuinely embracing diversity, equity and inclusion.
OVERVIEW
Ginnette Harvey had an impressive history working for recruitment companies, ensuring their processes thrived and were profitable. But Ginnette knew that her skillset could help reshape the industry and create a truly level playing field, advancing the careers of women, especially women of color and minorities.
She wanted a business that isn't transactional but transformational and would gain momentum and growth through awareness and by holistically filling in gaps with exceptional candidates. She launched her own recruitment agency and executive coaching business in the spring of 2021.
Harper & Gray, based in Chicago, provides bias-free, merit-based opportunities for female and minority professionals through recruitment, training and coaching, advancing careers and mobilizing change in the industry.
One of the directives was to stand out from traditional recruitment firms. We chose a vibrant color palette, serif typography and created a logotype with a distinctive monogram element. All these elements reflected Ginnette's sophisticated tastes and professional vibe.